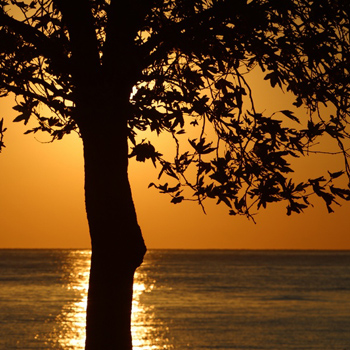 Depression and anxiety often go hand in hand, so we work with depression much the same way as with anxiety – by looking at the feeling under the microscope of hypnosis and discovering the subtle, negative thoughts that make up the heavy, stuck feeling of depression. Uncovering these subconscious thoughts is the first step in diminishing their power to impact your life. They are nearly always untrue, and belief in these false thoughts gives them their power to affect the way you feel and live your life. When they are fully seen through at a higher and deeper level of consciousness, beyond the conscious mind, we can replace these thoughts with empowering ones that are based in truth.
While anxiety involves subconscious thoughts that are usually future-focused, depression tends to be past-focused, often including the emotion of anger or resentment. Resentment about having to put up with something unwanted, or not getting something that was wanted, such as a sense of value, love, deep connection, "ok-ness", or security, etc.
Sometimes, depression or anxiety can be past down unconsciously through the generations, like an "unconscious virus", in the form of thoughts, feelings and emotional patterns such as the way in which love or anger is expressed or not expressed. As children, we not only depend on our parents for food and shelter, but also for a sense of worth and safety. Sometimes parents of past generations were too absorbed in survival or else their own issues to be fully present with their children or to give their children a sense of being loved, wanted and valued. If these core feelings of value were not felt, a person may feel a subtle sense of unworthiness and the seeds of depression and/or anxiety are sprouted in the belief and emotional system of the person…And if this subconscious emotional energy is never allowed a chance to be "emoted" through us, by being directly articulated or expressed, it can remain as trapped energy in the body/mind system, and years later have a subtle "pressure cooker" effect on the body/mind by negatively affecting the way we view ourselves, thus clouding our experience of ourselves and the world. This is why there's often plenty of negative subconscious self-talk beneath depression or anxiety, and this is what can unconsciously be passed down through the generations. In the Emotional Healing & Awakening Process, we can become aware of this passed-down thought-form energy and stop it at the unconscious level, as well as ceremoniously heal the past generations. You release this unbeneficial thought-form energy and replace it with your own source/potential that was lost when you took it in.
Also, we examine all other contributing factors to depression or anxiety, such as the food that is fueling your body. Since there is a food/mood connection, certain foods will contribute to a lighter or more grounded feeling. Exercise is also scientifically proven to help the neurotransmitters fire across the chemical serotonin in your brain.