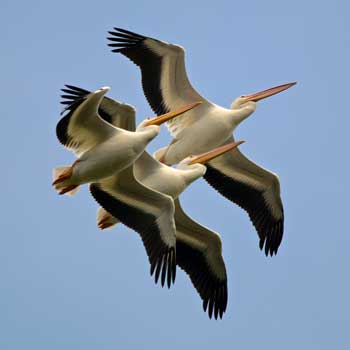 If you're like many of my clients, you've had some synchronicity around scheduling an appointment with me. Maybe several people shared my information and now it's time to follow through. Or perhaps you were searching on the internet, found my website and felt a deep connection with the truth behind the words. However you found me, I'm delighted you did. I'm looking forward to meeting you and supporting you on your journey of growth.
I offer a 60-minute Informational session for $80, a 60-minute Spiritual Therapy session for $150, Initial Past Life Regression and Initial Emotional Healing sessions for $320 which last between 2-3 hours, and a Life-Between-Lives session for $395 which lasts approximately 4 hours. For returning clients, there is a 90-minute Ongoing Emotional Healing or Ongoing Past Life Regression session for $220. Returning clients may choose the Initial Past Life or Emotional Healing session if they would like a longer, more in-depth session. Credit cards accepted, cash or check appreciated. Please see below for more information on each session.
Informational Session – $80 per hour
This 60-minute session is a good starting point to help you feel more comfortable if you are beginning your journey of Self-discovery, or if you are new to the type of work I offer. It can be used to get to know each other, to ask lots of questions, and/or to learn more about hypnosis, Spiritual Therapy, Past Life Regression, the Emotional Healing session or the Life-Between-Lives session. It would allow me to more thoroughly explain how the other sessions work and why they are effective at healing, growing and evolving.
Spiritual Therapy – $150 per hour
This session is a one-hour talk-level therapy session with a spiritual perspective to help you grow, evolve and awaken. It may also be used to help process and integrate the insights, healing and wisdom gained from your Higher  Self during a Past Life Regression, Emotional Healing session or a Life-Between-Lives session.
INITIAL Past Life Regression – $320
First time clients interested in Past Life Regression should schedule this session. It is also for returning clients who wish to have a more in-depth, extended session. A Past Life Regression is a way to gain insight, growth and healing from accessing your own inner wisdom. It provides deep, spiritual learning from a higher perspective that helps you more easily move through life. This session allows time for you to share your goals for the session, and also for me to explain how to allow the information to come to you so you feel more comfortable and confident in the experience. We'll also spend time after the regression processing your experience. Sessions last between 2 and 3 hours, depending on client's needs.
INITIAL Emotional Healing & Awakening Session – $320
This session is designed for clients new to this technique, or experienced clients who prefer an extended session. It releases the energy of self-defeating beliefs and emotions from current life experiences that hold a firm grip in the subconscious mind and the cellular memory of the physical body. It's an efficient and effective way to heal and release the emotional roots of anxiety, depression or other "stuck" feelings from your present life, thereby freeing yourself of a layer of limiting beliefs. You will directly experience a free and transcendent aspect of yourself that feels whole and complete. Clients leave the session feeling empowered and free. Sessions last between 2 and 3 hours, depending on client's needs.
Life Between Lives Spiritual Regression Therapy – $395
This 4-hour session was first created by my teacher Michael Newton. It enables you to very deeply tune into and resonate with the eternal soul aspect of yourself to understand your soul's journey and purpose. Bring a list of any questions that you want answered, or any other information that you would like to receive. A past life regression is required first.
Ongoing Past Life Regression Therapy – $220
This 90-minute session is an option for clients who are experienced with past life regression therapy and prefer a shorter session. It is an effective technique for continued clarity, insight or therapeutic healing on all levels — physically, mentally, emotionally and spiritually.
Ongoing Emotional Healing & Awakening Session – $220
This 90-minute session is an option for clients who have already experienced an Initial Emotional Healing & Awakening Session and prefer a shorter session. It is an efficient method to continue the healing process by releasing and freeing yourself of the next layer of limiting beliefs or patterns from present life experiences. You will directly experience the free and transcendent aspect of yourself in each session.
Forms of Payment
I accept VISA, MASTERCARD, DISCOVER. Cash or check appreciated. I do not accept insurance. Remote sessions are pre-pay.
Sliding Fee Scale
If you have financial hardship and struggle to pay for a session, please reach out and we can discuss a sliding fee scale.