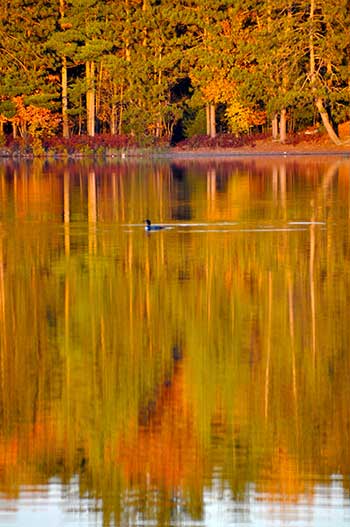 Anxiety and Panic
When we put the feeling of anxiety under a microscope (which hypnotherapy does), we see that it is usually made up of subtle, subconscious fear-based thoughts. These thoughts have a beginning point in a past situation, event or circumstance. Anxiety occurs when these outdated, subtle subconscious belief programs are still operating in your present mind and affecting your life in a negative way, even though they are typically not relevant or even true. Fears are designed to keep us safe and protected, not block us from living a fulfilling, enjoyable life. Anxiety happens when the fear that's trying to keep you safe is working way too hard, far beyond when it's no longer necessary. The root of the problem is not you – it is the subconscious thought programs in your head. These outdated beliefs will begin to lose their power and can be changed and corrected once we put the spotlight of attention and awareness on them. Carl Jung said about healing: "That which is unconscious must ultimately be made conscious."
The subconscious mind operates like a computer program that hangs on to old, outdated messages that no longer serve you. A subtle yet powerful shift occurs when you begin to see that you are not your thoughts, you are what can witness and change your thoughts. A session is about empowering you to change the thought programs that no longer serve you and replace them with those that benefit and strengthen you. Each session provides empowering and noticeable shifts in you. To gain a more thorough understanding about anxiety, please read about the Emotional Healing & Awakening Session", and also the article Depression and Unwanted Emotions".
Post Traumatic Stress Disorder
PTSD is an example of a past stressful event being kept alive in the body/mind system. One of the best means to relieve the effects of PTSD is the Emotional Freedom Technique (EFT). Visit www.eftuniverse.com to learn more about this effective method. It is a self-applied acupressure tapping technique that calms and soothes the body and mind's fears while you focus on the root of the problem – the past stressful event itself. This releases the stored fear/panic energy in the body. Another way of looking at it is that the subconscious mind program gets reset – the thought pattern that pairs this past event with panic thoughts and feelings. The result is that you can focus on the past stressful event and finally feel relaxed.
The problem with past stressful events is that the more we try to run away from it, and at times cover the pain of it with chemicals, the more it will subtly impact your life in a negative way. Oddly enough, trying to get away from the past stressful event actually fuels the fear of it and thus its adverse effects. Paradoxically, the key to putting out the fuel of the stressful past is to fully face it and release the energy of it. It is painless and only takes minutes, and you typically don't need to do it ever again.
EFT, when applied skillfully, is a powerful method. To relieve PTSD, I combine EFT with hypnotherapy to re-program the subconscious mind which holds and stores the fear-based thoughts and feelings.
Phobias
We work with phobias in the same manner as PTSD. A combination of EFT with hypnotherapy is highly effective. Typically one, two or three sessions are all that are necessary.