About Eric J. Christopher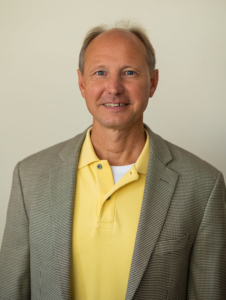 Eric Christopher grew up in the small town of Whitewater, Wisconsin, the youngest son of a Methodist minister. He graduated from St. Olaf College in 1988 with degrees in Psychology and Social Studies Education. Eric then spent some years working, studying and traveling in Taiwan, India, Nepal and throughout the Middle East, as well as working on a psychiatric unit for many years. In August of 2000, he graduated with a Masters degree in Marriage and Family Therapy from UW-Stout in Menomonie, Wisconsin. "This marked a period where I began to delve into my passion of studying and applying the most effective therapeutic methods that employ the vast potential of human consciousness toward healing purposes.
While growing professionally, my priority has been to continue evolving personally and spiritually, seeking wisdom from the world's saints, sages and teachers. My passion is to help clients directly experience the truths of these teachers through accessing their own higher states of consciousness. These truths stress that security, contentment and love are qualities that are indeed a part of each of us, and it is impossible to be separate from them, yet they often get overshadowed by limiting, conditioned beliefs. In each session, clients therefore come closer to knowing and living from the truth of who and what they really are. Doing any type of session, whether relieving anxiety or guiding a past life regression, is most gratifying as a therapist and human being. I enjoy meeting and getting to know all of my clients.
I am married to Maggie Christopher, pictured with me above. I am a huge cat lover, and we have a cat as well as a dog. I love meandering bike rides, basketball and hiking in nature around Minnesota, Wisconsin and especially Colorado.
I occasionally get clients who would like to research my astrology or do a human design chart prior to booking a session. I'm open to this and happy to share the information necessary for someone do learn more about who I am as a person and a soul. I was born in Port Washington, WI on March 13, 1966 at 11:34am. And for anyone interested in doing my numerology my middle name is Jonathan. Any other questions, don't hesitate to ask.